EcoVisio Facilitators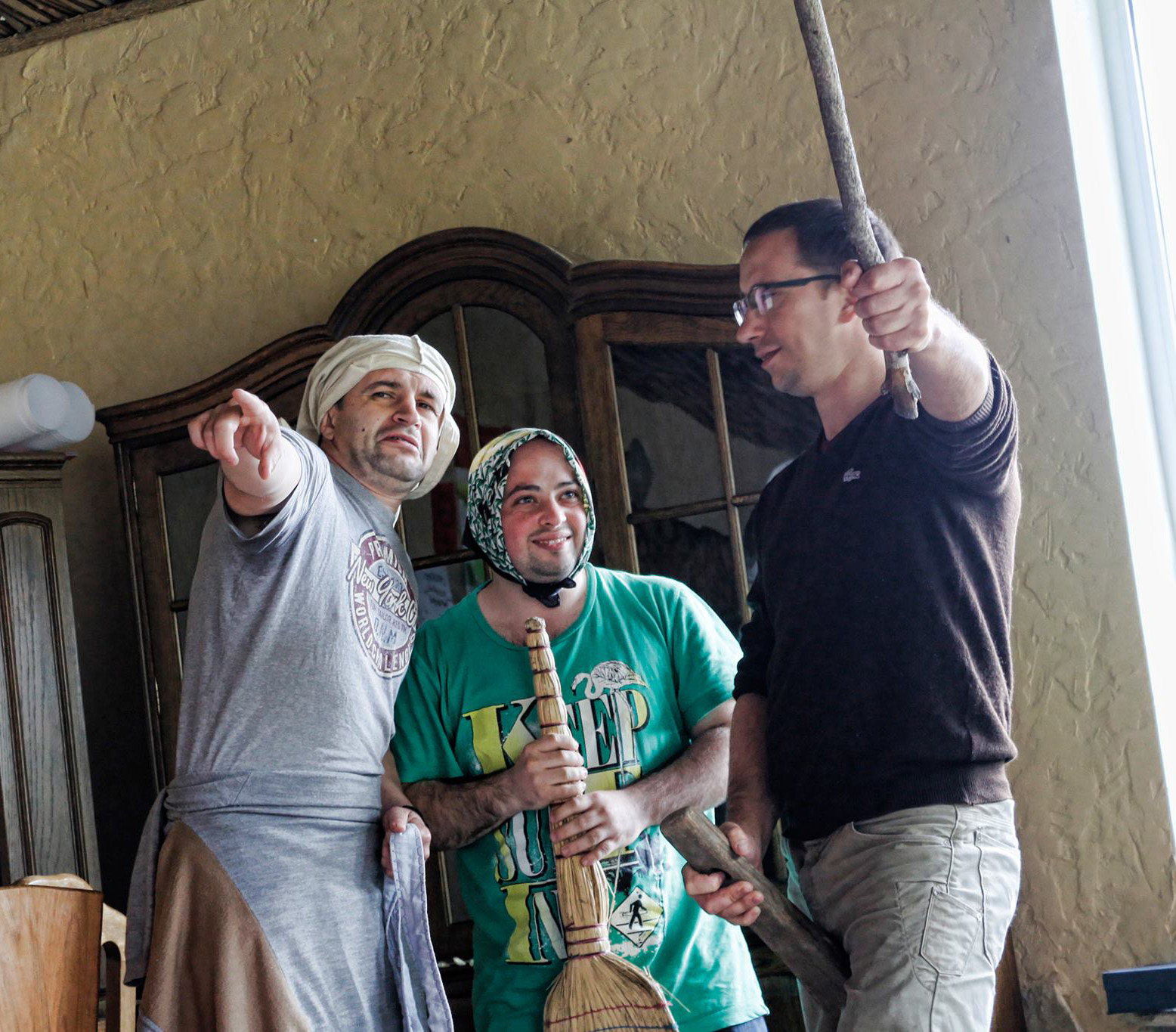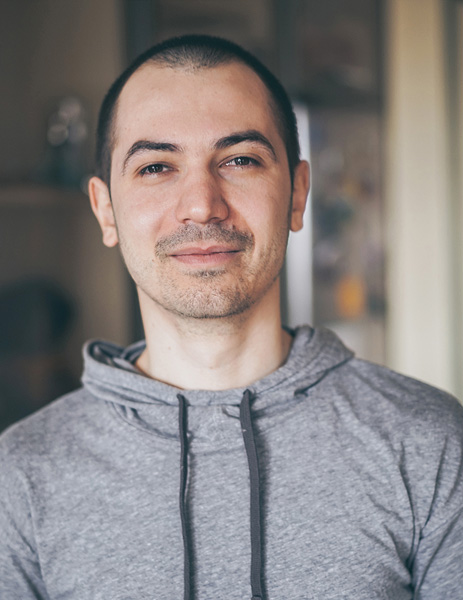 Andrei Patraman
I am a coordinator of "Keep Cool in Eastern Europe" and EcoVisio facilitator. My focus is Sustainable Development and raising awareness. I completed my bachelor's degree in Math and Programming, used to work for 8 years as graphic designer. Working with EcoVisio since 2017. My hobby is shooting video, biking and kickboxing.
I like being an EcoVisio Facilitator, because this is an organization that actually do something, that actually invest in Moldova and its future. Plus everyone in EcoVisio is so nice and fun to the point that working here is pure pleasure.
P.S. I have poor eyesight, so if you see me looking at you and frowning, that means I'm focusing on you ;)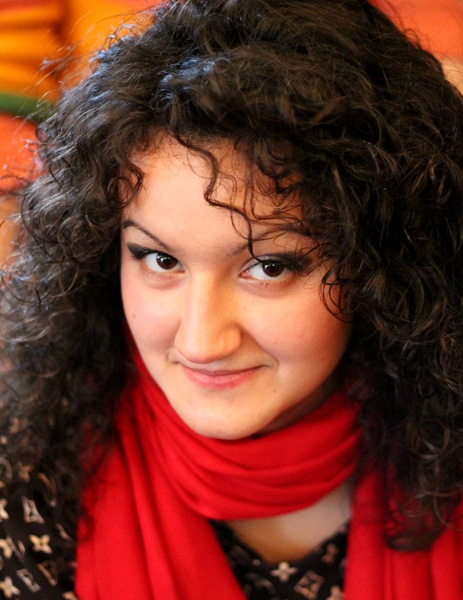 Aina Idrisova
I am Aina Idrisova, born and living in Chisinau. I studied Chemistry and Physics, Pedagogy and Cultural management. For 5 years I have been volunteering and working in different areas, such as art & culture (NGO Street of Arts), journalism, human rights & minority rights (Platform Group of Youth for Interethnic Solidarity, UN - OHCHR), diversity & nondiscrimination non-formal education (NGO Diversitate, Sources of Tolerance), science popularization (15x4 community).
I like to be an EcoVisio facilitator because I really believe in community power and the EcoVisio Universe - it is a huge source of ideas, people and visions of Future Humankind.
My focus area is developing now and I wish to work with following topics: peace development, diversity, non-discrimination, gender equality, human rights, humanistic education, edutainment, cultural management, civic education.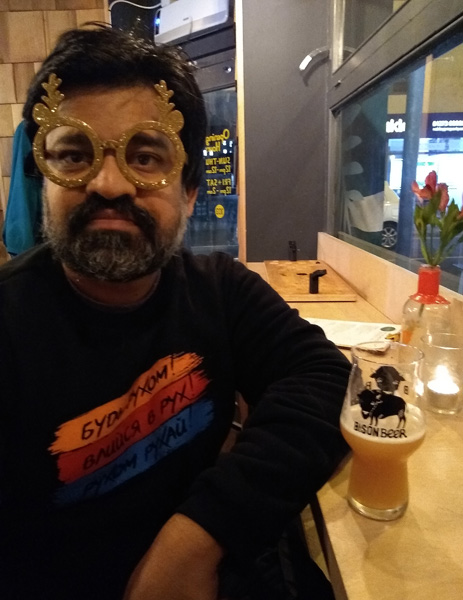 Bhavesh Patel
My background? Supporting people who are crazy enough to make the world a better place starting with themselves.
I like to be an EcoVisio facilitator because... the people are crazy.
My focus areas/ specialization? Conversational gardener.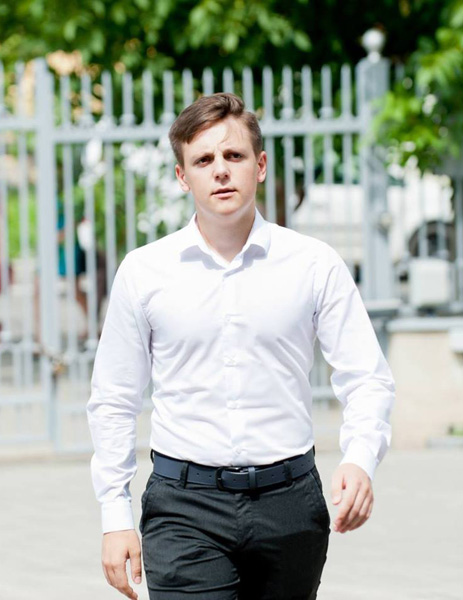 Cristi Novicov
I am currently living in Chisinau, third year student at the Public Administration at the Moldova State University. I am also working in a private sociological company, but I am especially interested in facilitation.
As a facilitator, I like to deal with topics such as sustainable development, social entrepreneurshiop, conflictology. I enjoy project management and work with local public administration.
My hobbies are: politics, psychology, travelling and sports.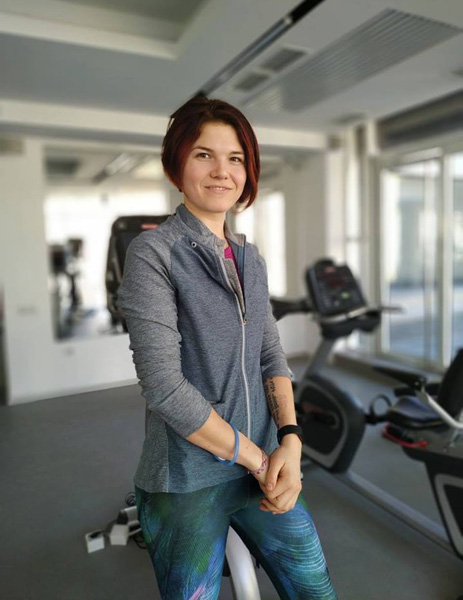 Elena Tacu
My name is Elena, I studied Languages in University, and then went ahead and got a degree in Fitness and Nutrition. By that time I was already involved in ecological activities, mainly through starting a recycling workshop for plastic with some friends - TEP Tinerii pentru Eco Plastic. Diving into the ecology world of Moldova, i met the EcoVisio community through activEco, which i graduated in 2018.
I like to be an EcoVisio facilitator because the community feels like family and the philosophy of the organization feels like home.
I am still working on my focus areas, some of them are - sustainable development, social economy, healthy living.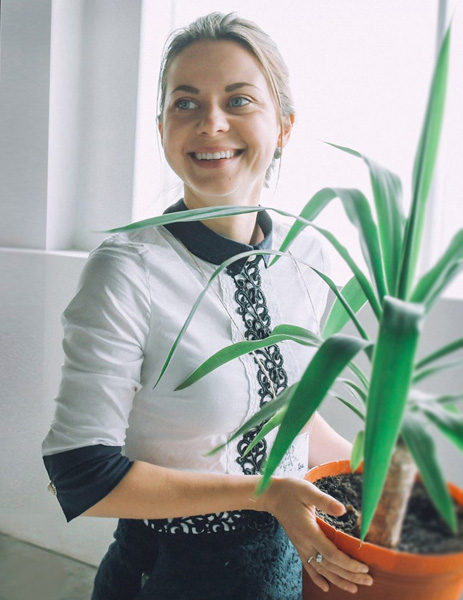 Ina Gordeeva
I am Ina Gordeeva, my current profession is teaching Russian. But mainly I have worked in television as a presenter and reporter doing my own editing. I have also worked in the USA in the marketing field. My favorite job however is as an Ecovisio trainer.
In Ecovisio, those who are bold, who have a true heart and a thinking mind come together and create wonderful changes together for their community. They support each other and respond to misfortune with optimism and positivity.
I believe than my own example of living sustainably and being happy its the best method for guiding our participants. My focus is in peacebuilding and sustainability. For me, nothing is more joyful than inspiring others to do good and find the best in themselves.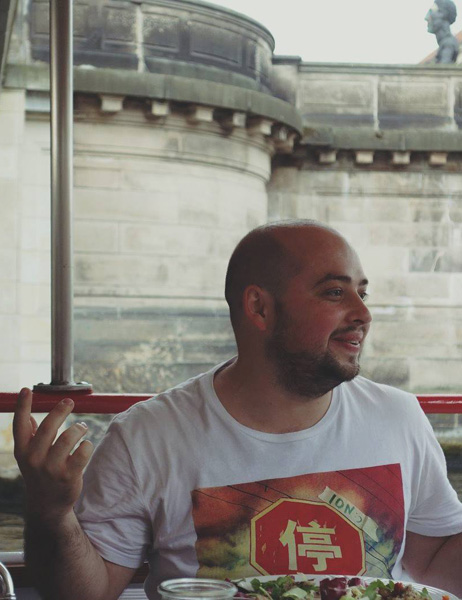 Ion Ungureanu
I am Ion Ungureanu, from Chisinau, Moldova and live also here. I studied ecology and environmental protection, also Law but besides protecting nature not sure that I can protect anything. I am with EcoVisio for the people with strong values that align with my own, the place of my inner ecology and the place where eco is not just a topic but also a way of life.
I really like simulation games and playful way of understanding how systems work.
My focus topics are sustainable development and new urbanism with enough space for people in communities where they live (city or village). What I plan for my future is to bring Environment in cities and to make them more natural and friendly to it's inhabitants or just make people smile.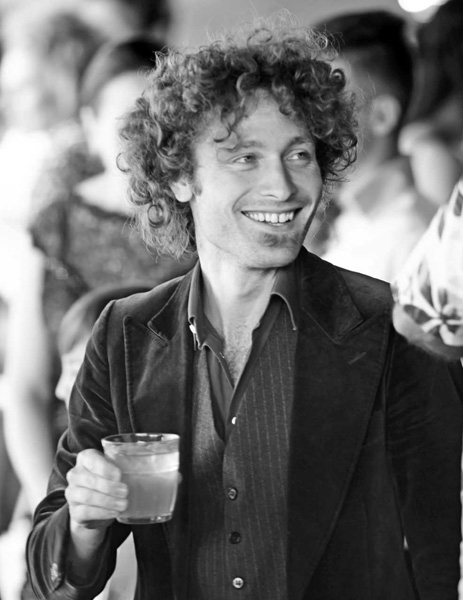 Julian Gröger
I am Julian Gröger, originally from Uetersen close to Hamburg but living in Moldova between 2007-2009 and now since 2017 again. I studied Cultural Studies and Environmental Management. I consider myself an Environmental activist and community builder for now 15 years.
I am with EcoVisio because I see a potential in Moldova to become a modell region for a sustainable development. EcoVisio attracts people that care for their surroundings and believe in Moldotopia 2040. I believe in games, in music and in good food as methods.
My focus topics are sustainable development and community development. In the future I want to become more competent in thinking about money systems and in renewable energies.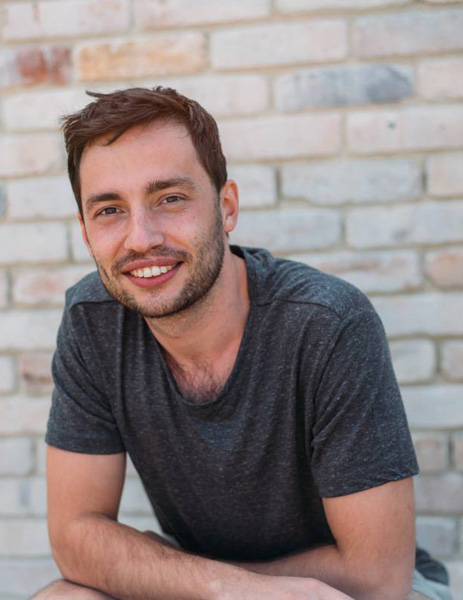 Mihail Cebanu
I'm Miha, originally from Chisinau, Moldova. I studied Finance and Anthropology and consider myself as a project and self develop coach for now 4 years.
I am with EcoVisio because I would like to see Moldova as a developed country where people do care about environment and their cultural development.
My focus topics are sustainable development, project management and public speaking. In the future, I want to become more competent in urban open spaces and social events.