ActiveCiuluc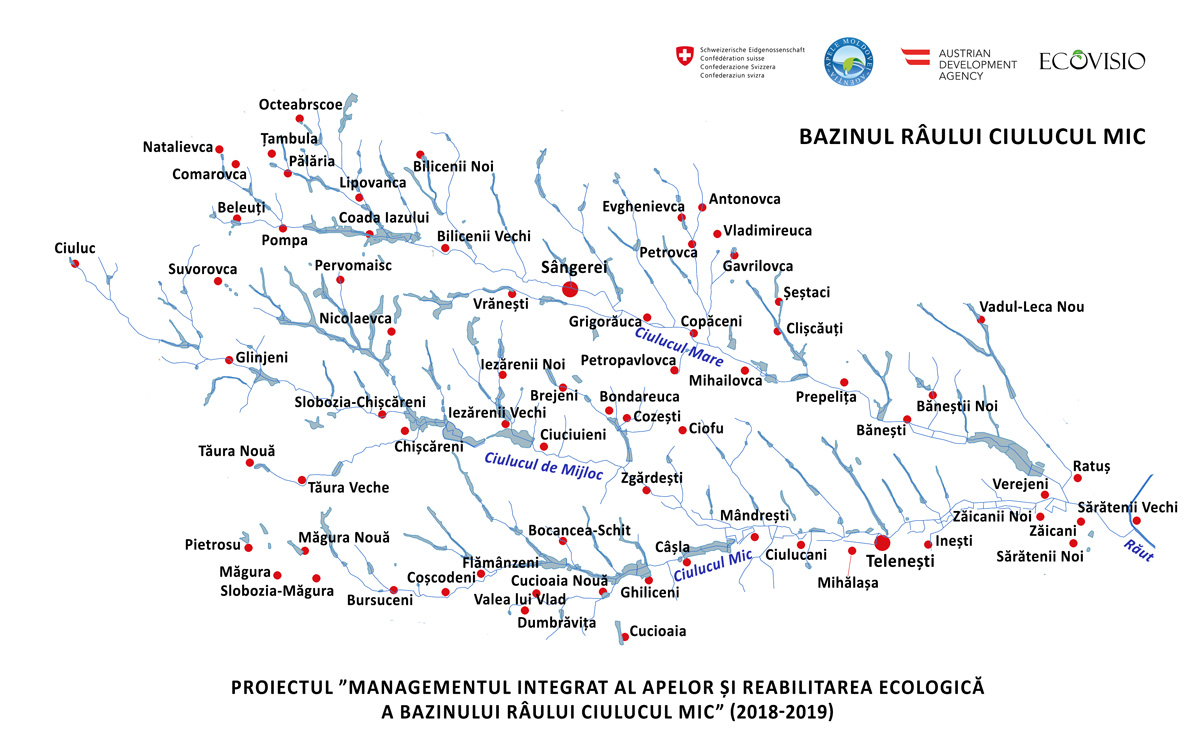 ActiveCiuluc (April 2018 - April 2019) is a project in a new thematic area for EcoVisio (water management), and also new geographical zone (Falesti, Singerei and Telenesti districts). In short, it is an initiative for informing people living in the basin of the river Ciulucul Mic about the ecological situation in the region (the river is drying up, underground water polluted, droughts, deforestation, etc.) and practical steps each of them could take to change it for the better.
What has been done so far:
creation of the Ciulucul Mic River Basin Committee; two meetings held already;
elaboration and adoption of the River Basin Management Plan for Ciuluc rivers
exploring the river from the sources to its mouth (learning and documenting its state);
infographics reaching tens of thousands of people,
two art contests and exhibitions dedicated to the river;
over 2500 people involved directly through ecolessons, practical activities (cleanups and plantings), seminars on organic agriculture, etc.
Planting of over 20,000 trees and bushes in ten localities with involvement of local communities (town Singerei, vil. Chiscareni, vil. Bilicenii Vechi, vil. Iezareni, vil. Cozesti; town Telenesti, vil. Verejeni, vil. Inesti, vil. Ciulucani, vil. Zgardesti)
---
More info:

ActiveCiuluc

activeciuluc
Contact person: Gabriela Isac, +373 69817235 /
ActiveCiuluc (officially, "Integrated water resources management and ecological rehabilitation of the Ciulucul Mic river basin") is financed through the SDC-ADA project "Strengthening the institutional framework in the water and sanitation sector in the Republic of Moldova (Phase 1)".
---
Tags: Education for Sustainable Development, Tree planting, Agroforestry and Organic Agriculture