Want to become a Keep Cool multiplier?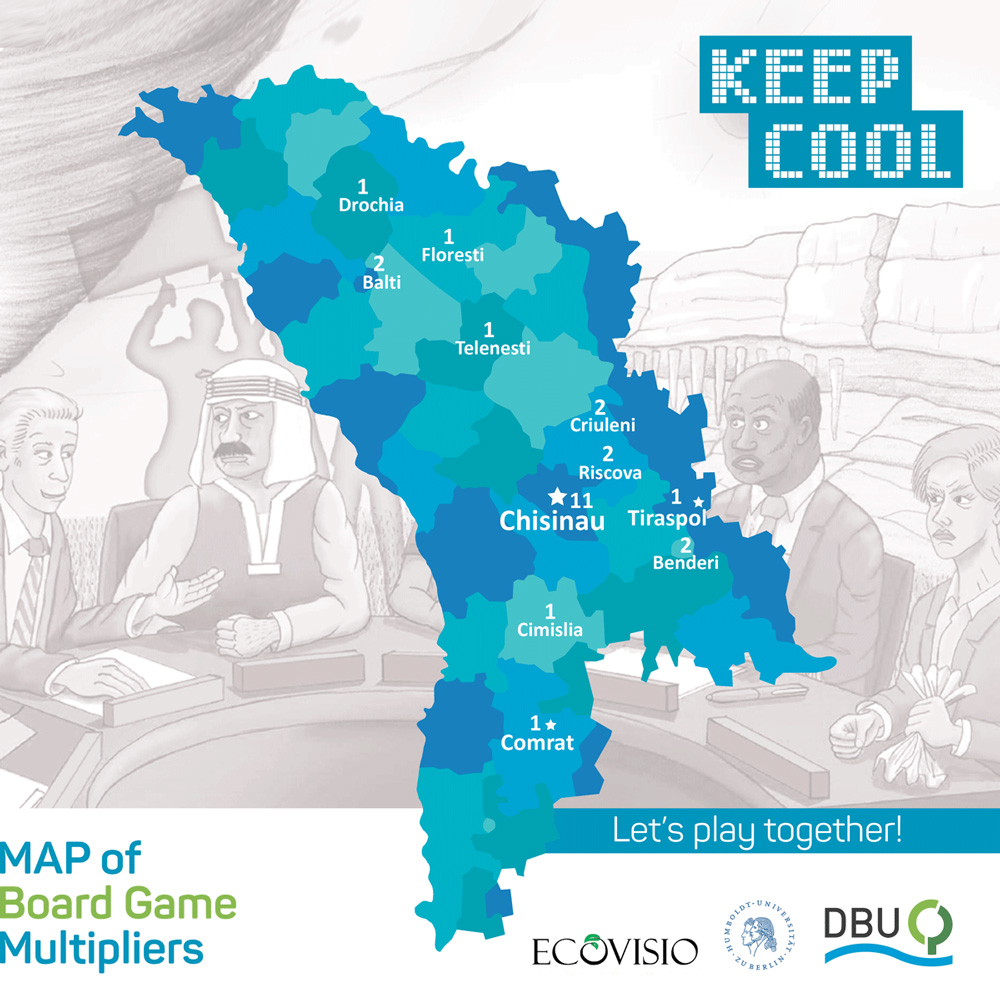 Hi, dear Keep Cool-er!
We invite you to become an Official Multiplier.
Who is a multiplier?
Simply, it is a game ambassador - a person who can organize a game and a small discussion around it. A person who we can call and ask to hold a game - if, of course, he or she is available at that time. If you think that you are ready to hold games and do not need any more training - wonderful! If you feel you'd like some extra traning, it is also possible.
You may ask: What do I get from it? Why should I become a Multiplier?
That's why:
It is an opportunity to do something useful for the planet and help people become more aware about the ecological consequences of their actions.
It is a good practice of working with youth (but not only), moderation and, in a way, of public speaking.
For organizing each game you get our gratitude and 200 mdl
Do you want to become a Keep Cool Multiplier?
If you want to refresh your knowledge of how to play, here are some text and video guides:
For the board game:
The video guide in English (with subtitles in English, Romanian and Russian)
The rules of the game in pdf:
A suggestion of a plan for a Keep Cool workshop: view / download pdf
For the Keep Cool mobile:
A videoguide (in English, with English and Russian subtitles):
Keep Cool mobile rules on the game website (click the image!):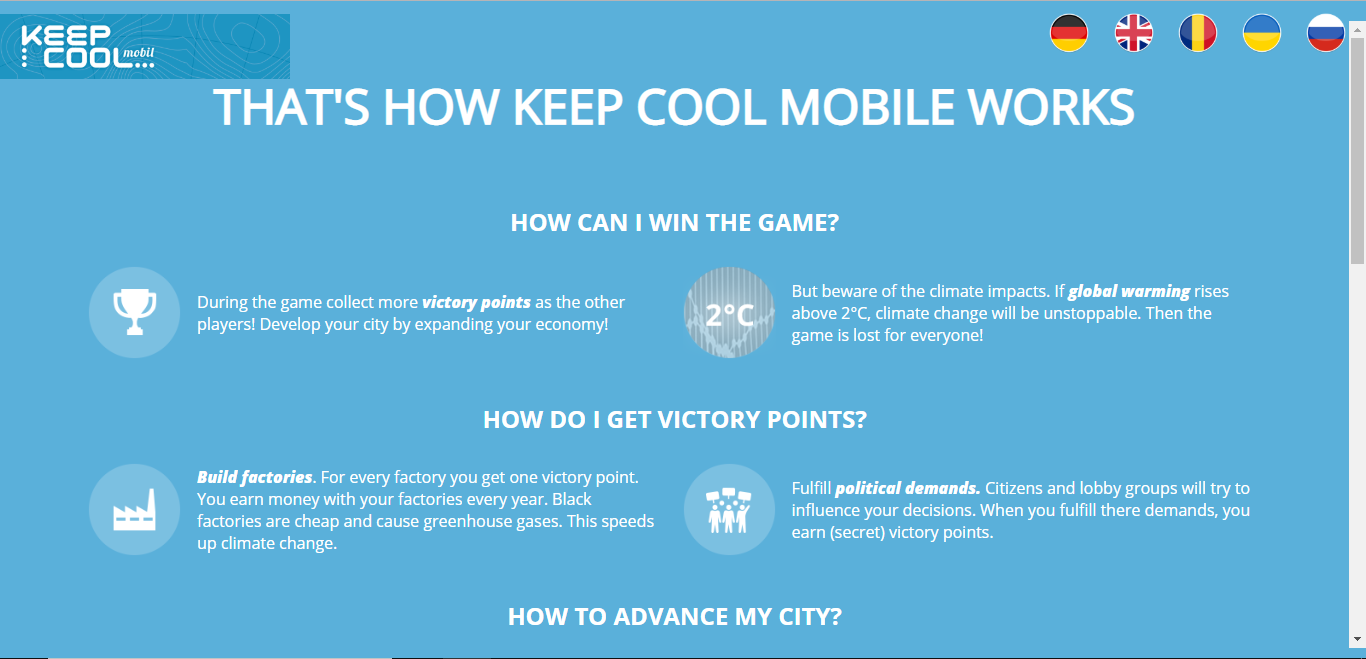 And if you have any questions, contact us:
022 222101
---
"Keep Cool" in Eastern Europe
Public group · 338 members
"Keep cool" - we play the game on climate negotiation and exchange experiences. We hope that more people learn what it makes so difficult for our lead...