Danube Youth EcoLab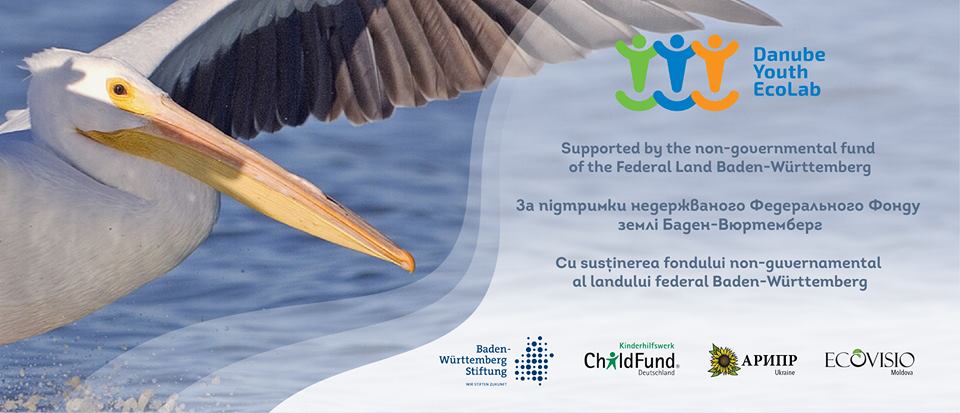 The project "German-Ukrainian-Moldovan pupil exchange and environmental expertise along the Danube: an effective way of sustainable development of the Ukrainian Danube" - or Danube Youth EcoLab - took place in spring 2018, in collaboration between EcoVisio in Moldova and ARIPR in Ukraine, with the support of Childfund Deutschland and the Non-Governmental Fund of the Federal Land Baden-Württemberg.
For Moldova, that meant that 24 young people aged 14-16 from four different schools in Comrat, Gagauzia took part in several training courses, studying about sustainability, responsible consumption and waste prevention. As a part of the program, they developed and implemented their own small eco project ideas. The participants planted 40 fruit trees in one of the schoolyards, organized a flashmob, cleaned up the Comrat forest, created 5 social video spots to show how they perceive current ecological problems and solutions. Moreover, they got a chance to go into an excursion to Ismail, Ukraine, where they learned about waste recycling.
As a result, the participants have overcome language barriers, became friends and managed to stay in touch for further cooperation.
Find more of Danube Youth EcoLab videos here!
---