Torbesc

Torbesc is an initiative that was born in the framework of activEco - Social Entrepreneurship program, 2015, and has a goal to support and promote a healthier and cleaner environment through recycling old materials and clothes by transforming them into nice and comfortable bags. The Torbesc team is also sewing bags from new materials - whichever you prefer; and working on environmental education of kids at schools and during summer camps, as well as teaching people to sew and personalize ecobags during various workshops.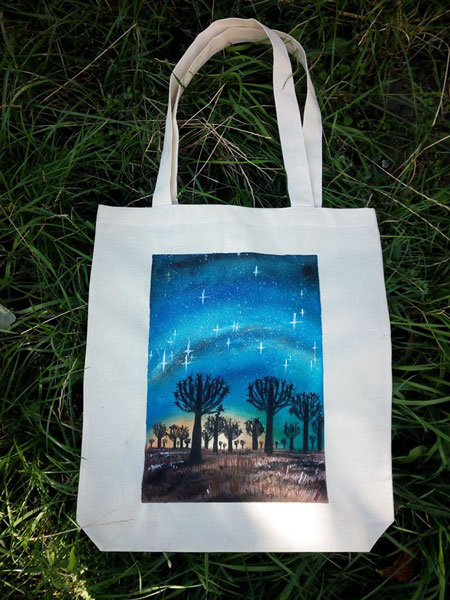 By the beginning of 2017, Torbesc:
has participated at various fairs, including IarmarEco, YardSale, Sun dă-i fest, Civic Fest, expositions at Moldexpo, Gustar Music Festival, Maker Days by Atelier 99;
has produced ecobags for different events, such as IarmarEco, ClimateLaunchpad Moldova, "Câștigăm când reciclam", national conferences, etc.;
has organized numerous workshops on sewing ecobags or personalizing them;
has promoted the idea on many TV shows and information websites;
actively collaborates with other alumni – one of activEco-2015 alumnae is decorating simple ecobags with astonishing paintings, as a part-time job;
provides educational sessions about the plastic problem and the alternatives that everyone could use, with children in summer camps or at schools;
has sewn over 1,000 ecobags and backpacks – both from old clothes and new fabric.
Thus, Torbesc initiative is following up with the project "EcoBag Moldova", implemented by EcoVisio in 2014-2015. The goal of that project was to reduce the amount of plastic bags used, to raise awareness on ecological issues among young people, and to promote responsible consumption and active citizenship in Moldova - through round tables for various stakeholders, seminars for youth, practical workshops and a public campaign.
As the main EcoVisio team is becoming busier, Torbesc is now its representative in terms of promoting rational waste management in this and other areas as well.
By wearing a "Torbesc" bag, you promote green behavior, take care of nature and of your loved ones and say YES to a world without plastic!
And, of course, it makes you unique and special!
Torbesc makes a difference.
In order to find out more about this, or get an eco-bag for yourself, visit Torbesc on Facebook.